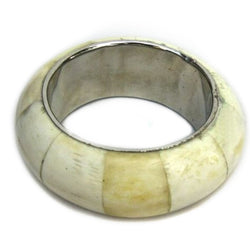 IOTC
Bracelet, Bone/Silver Lining
This beautiful bracelet is prepared with highest details possible by our Artisans. The build is simply premium and eye catching. The look and the feel of this bracelet is even better in person. This gives you a personal feel and style of your own.
Whether is it a birthday party or marriage anniversary, or you are on your casual or office dress, this stunning bracelet will make you stand out of the crowd. Isn`t that amazing.
Perfect fashion jewelry

Makes a perfect gift

Case Quantity: 12 Units Per Case


Measurements: 3"